An interesting result popped up when I searched for RStudio cloud this morning: RStudio.cloud from RStudio itself.
"Kick the tires to your hearts delight – but don't plan on taking a cross-country trip just yet," the service warns on its home page.
I logged in using my existing shinyapps.io account, which the home page advises to do. If  you don't use shinyapps.io, you can set up a new account there, or use Google or GitHub credentials. 
The opening screen lets you create a project: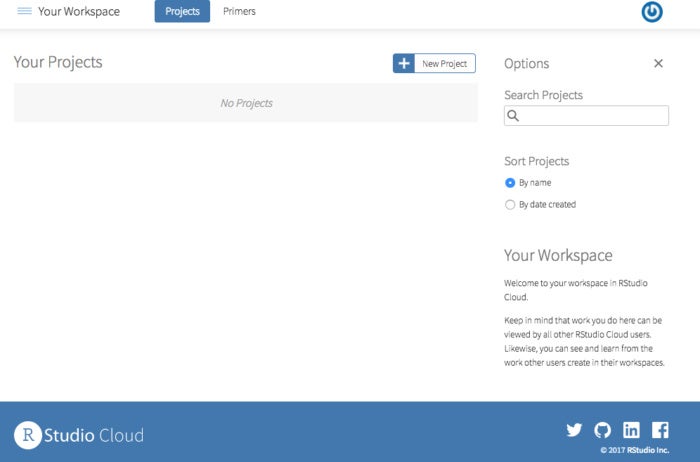 from Computerworld News https://www.computerworld.com/article/3235920/data-analytics/rstudio-cloud-service-in-the-works.html#tk.rss_news
from Tumblr http://2375823.tumblr.com/post/167339899348